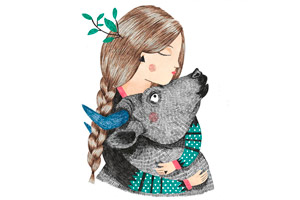 Aries

Taurus

Gemini

Cancer

Leo

Virgo

Libra

Scorpio

Sagittarius

Capricorn

Aquarius

Pisces
April 21 - May 21
Taurus Planet: ♀ Venus.
Stubborn, persistent, and independent, a Taurus child is the epitome of solidity and thoughtfulness. They are not inclined towards impulsive actions; from a young age, they possess enough patience to make deliberate decisions, from which they will not waver under any pressure. Understanding, trust, and love from their loved ones are incredibly important for children born under this Zodiac sign. A Taurus child, raised without coercion or commands, grows up to be diligent in their work, tender in their family life, and responsive as a friend.
Taurus Infant
The birth of a little Taurus hardly disturbs the tranquility of the parents. With rare exceptions, infants born under this sign of the Zodiac sleep soundly throughout the night if nothing bothers them.
However, their inherent stubbornness will undoubtedly manifest if you attempt to swaddle the Taurus baby against their will or put a warm little sweater on them. The displeased little one immediately mobilizes and employs all their strength to prevent you from carrying out your intended action! Don't be fooled, even if you manage to overcome the resistance of the tiny tot in the end – their dissatisfaction with your excessive persistence will be expressed through piercing screams.
Overall, a Taurus child is a smiling, quiet, and calm being who values feeling protected and loved. Even when the Taurus baby begins to move actively and takes a keen interest in the surrounding objects, it's easy to sit them down and engage them with rattles or bright cubes.
From infancy, Taurus children are highly receptive to the color palette that surrounds them: warm pastel tones have a calming effect on them, while red and vibrant orange colors cause restlessness.
Parenting a Taurus Child
From an early age, a Taurus child demonstrates thoughtfulness, strong will, and independence. They are highly circumspect, observant, and meticulous. Once they make a decision, a Taurus child will steadily and persistently pursue their goals, without the slightest doubt, taking small but determined steps.
Remember, any parenting methods based on pressure and categoricity are contraindicated when raising a Taurus child. Coercion will yield nothing but fierce resistance. The only way to conquer this unwavering fortress is to provide logical and reasonable justifications for why the Taurus child needs to do something they don't want to do.
For example, if the Taurus child adamantly refuses to clean up their scattered toys or go to daycare, you'll have to search for compelling arguments to persuade them. Under no circumstances should you try to get your way through commands! In the best case, the Taurus child will still be more patient than you and simply wait until you give in. In the worst case, they will react explosively and aggressively, leaving you astonished at how such a wondrous and amiable creature can have such a fiery temperament.
Threats, punishments, and the use of force will make a Taurus child withdrawn, sullen, and even cruel. So, if you don't want to see your child irritated, place your bets on gentle and affectionate persuasion.
Despite their remarkable stubbornness, Taurus children are incredibly affectionate. Both Taurus girls and boys are highly sensitive to a lack of tenderness and support, often crawling onto their parents' laps to receive the necessary doses of hugs and kisses.
In general, young Taureans are not prone to rapid mood swings and impulsive actions, so they thrive in a calm and peaceful environment. Arguments and disputes weigh them down, and this should be taken into account by both parents and, in the future, Taurus's partners.
As a rule, a Taurus child is strong not only in spirit but also physically. They enjoy helping adults and working, especially in nature. However, it is important for them to witness the results of their own efforts, whether it's a well-tended flower bed, a freshly baked pizza, a sandcastle they built, or a handmade toy.
Encourage your child's industriousness but don't forget about their spiritual development. Introduce them to reading from an early age, accompany them to theaters and concerts. Taurus children tend to have well-developed musical, vocal, and artistic abilities. Even if a Taurus child doesn't become a professional artist, classical music and painting will undoubtedly bring them joy and increase their vitality in the future.
In adolescence, the stubbornness and unyielding nature of a young Taurus may become even more pronounced. However, with proper upbringing, this won't hinder them from growing up to be sensitive and attentive individuals to their loved ones.
A Taurus Child in Interactions with Peers
Among their peers, a Taurus child initially maintains a reserved demeanor. They won't immediately engage in play and socialize with unfamiliar children; they need time to assess the situation and determine if they will feel comfortable in that company.
Young Taureans calmly accept someone else's leadership, but as they grow older, they themselves often become leaders and role models to emulate. Others are captivated by their thoughtfulness, rationality, and loyalty in friendship.
Even among friends, a Taurus child maintains their independence! Being self-sufficient and unwavering in their convictions, they don't succumb to the general mood or the persuasion of the majority, while also respecting others' personal space.
A Taurus Child in Education
A Taurus child is diligent, careful, and focused in their studies, although they may be a bit slow-paced. Instead of rote memorization, they absorb lessons thoughtfully, which means the knowledge they acquire stays with them for a long time, often indefinitely.
Keep in mind that it's challenging for a Taurus child to learn at an accelerated pace and quickly switch from one topic to another. Give the little Taurus enough time, don't rush or distract them, and they will excel in preparing for tests and exams. Conversely, constant prodding and pressure will yield the opposite result – the Taurus child may become withdrawn and lose confidence.
Taurus girls are feminine, gentle, and caring, while Taurus boys are well-built, strong, and masculine. Regardless of gender, a Taurus child possesses innate maturity, sound judgment, and perseverance. Support them, don't shy away from expressing your love, and don't leave them alone with their problems. Rest assured, a grateful Taurus child will multiply the care they receive many times over and will never disappoint you.

More Taurus horoscopes: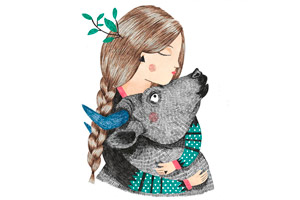 Taurus Man
Taurus Woman
Taurus Compatibility
Taurus Child
Taurus Career
Taurus Love
Taurus Lucky Stones
Taurus Health
Taurus Constellation
Choose a Zodiac sign

Aries

Taurus

Gemini

Cancer

Leo

Virgo

Libra

Scorpio

Sagittarius

Capricorn

Aquarius

Pisces