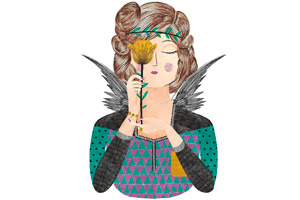 Aries

Taurus

Gemini

Cancer

Leo

Virgo

Libra

Scorpio

Sagittarius

Capricorn

Aquarius

Pisces
August 24 - September 22
Virgo's ruling planet: ☿ Mercury.
The Modest, Pragmatic, and Thoughtful Virgo Child is born with immense exploratory potential and an unrelenting perfectionism. Despite their docile nature, children born under this Zodiac sign are incredibly independent and persistent from a young age, both in everyday tasks and in achieving significant goals. Get ready – you're in for the upbringing of a serious intellectual and tireless worker beyond their years.
The Virgo Infant
From infancy, the Virgo child exhibits a keen need for order and perfection. They react restlessly to changes in their familiar feeding and sleeping schedule, as well as to moves and changes in their environment. The child's mood can be affected by food that doesn't align with their taste preferences. Most children born under this Zodiac sign are extremely selective eaters from an early age, sometimes surprising their parents with their culinary inclinations.
Due to their innate inquisitiveness, the Virgo baby responds equally to soothing melodies and vibrant rattles. New sounds, colors, and objects fully capture their attention, calming them and diverting their attention from sudden whims.
As the Virgo child grows older, their inherent meticulousness and curiosity become more apparent. They can engage in a single activity for a long time, meticulously stacking building blocks or closely examining pictures. Whatever the Virgo child undertakes, it undergoes very thorough, meticulous scrutiny.
Raising a Virgo Child
From a young age, the Virgo child doesn't find monotonous pastimes burdensome. On the contrary, they use such activities to thoroughly study and even organize the surrounding world, delving into its tiniest details. This process of discovery for the Virgo child is always accompanied by a multitude of rational questions. You won't be able to provide one-word answers to them – your little one possesses excellent analytical abilities from an early age and requires substantive explanations supported by concrete facts and arguments.
Since it's crucial for the Virgo child to satisfy their intellectual thirst, they start speaking clearly at a very early age, quickly learning to read, and immersing themselves in logic games, crosswords, and puzzles. The Virgo child strives for clarity and precision in everything, examining the practical aspect of any matter. This is why children born under the sign of Virgo tend to lose their belief in miracles at an early age, as they seek coherent explanations and evidence of their existence.
The depth of thought and observant nature of the Virgo child is reflected in their mood. Their composed and calm behavior is sometimes interspersed with melancholy or irritability. Onlookers might mistake this state for emotional coldness and detachment, but in reality, the Virgo child is highly sensitive and vulnerable.
The Virgo child, driven by their constant pursuit of perfection, greatly needs support and praise from loved ones. Due to their heightened self-criticism, they rarely feel satisfied with their accomplishments and react sensitively to failures, often experiencing internal tension. Don't withhold parental affection and explain to the Virgo child that the experience gained is sometimes more important than achieving perfection. This will instill confidence, help them avoid unnecessary worries and anxieties, and prevent them from getting caught up in trivialities and skepticism.
The meticulousness and thoughtfulness of the Virgo child are not limited to accumulating knowledge. They approach any manual work with the same zealous precision. Initially, the Virgo child enthusiastically engages in puzzles, mosaics, building blocks, and sculpting. As they grow older, you can confidently entrust them with age-appropriate household tasks - they wholeheartedly immerse themselves in assignments and carry them out with astonishing accuracy. Encourage the Virgo child with praise more often; they are never tired of compliments. Children born under this Zodiac sign are modest and not inclined towards arrogance or pride.
In relationships with growing Virgos, it's important to maintain open and honest communication while exercising utmost tact. The Virgo child is sensitive to criticism and unfairness and should know that they can always count on understanding and support within the family.
Overall, the Virgo child is obedient and adaptable, unfamiliar with tantrums and impulsive, rash actions. They are so attached to their loved ones that they feel guilty for causing them any distress. If they have made a mistake, a calm conversation in private is sufficient to address the issue.
The Virgo Child in Interaction with Peers
The Virgo child doesn't enjoy standing out, so in a group of children, they often assume the role of a keen observer. They approach new acquaintances cautiously, driven by their innate selectiveness and critical thinking. The Virgo child has a habit of seeking flaws not only within themselves but also in others.
The reserved and polite Virgo child may sometimes find it challenging to connect with peers who perceive the world with the inherent simplicity and childlike spontaneity of their age. Among their peers, the Virgo child may appear overly mature and wise. At the same time, children are impressed by their practicality and ability to express themselves logically.
However, even for such a serious and peace-loving being like the Virgo child, mischief and playfulness are not foreign. There's no need to worry - their calm and reserved temperament prevents them from doing anything inappropriate. Moreover, it's beneficial for the young thinker to periodically distract themselves from endless contemplation and indulge in simple childhood joys.
The Virgo Child in Education
It's impossible to find a more diligent, disciplined, and polite student than the Virgo child! Teachers value their perseverance, attentiveness, and conscientiousness. With deep and lively thinking, the Virgo child grasps material effortlessly and always diligently completes homework assignments.
In school, the Virgo child finds a fertile environment to develop their exceptional abilities to analyze and systematize information. They appreciate the strict daily routine and the clear sequence in which the educational material is presented. It's no surprise that their thorough approach and pursuit of perfection enable them to achieve high academic results. Virgos tend to excel in foreign languages, exact sciences, and natural sciences. However, the most pleasing aspect for parents is that the Virgo student hardly requires their supervision - they are so demanding of themselves that they perceive even the slightest gaps in their knowledge as personal inadequacy.
The Virgo child's demanding nature and thoughtfulness persist throughout their life. By dedicating enough attention to their holistic development and surrounding them with parental love, you will help them succeed in the most challenging professions and build harmonious relationships with others.

More Virgo horoscopes: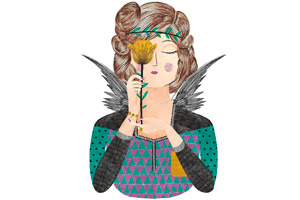 Virgo Man
Virgo Woman
Virgo Compatibility
Virgo Child
Virgo Career
Virgo Love
Virgo Lucky Stones
Virgo Health
Virgo Constellation
Choose a Zodiac sign

Aries

Taurus

Gemini

Cancer

Leo

Virgo

Libra

Scorpio

Sagittarius

Capricorn

Aquarius

Pisces