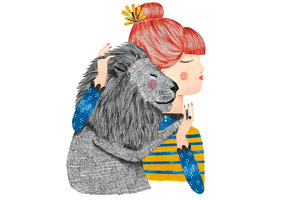 Aries

Taurus

Gemini

Cancer

Leo

Virgo

Libra

Scorpio

Sagittarius

Capricorn

Aquarius

Pisces
July 23 - August 23
Leo's ruling planet: ☼ Sun.
Energetic, joyful, and lively, the Leo child is already determined to take the lead and be the center of attention from a young age! Their leader-like tendencies, ambition, and active nature harmoniously coexist with a heightened sense of justice, generosity, and nobility. Don't hold back on praises, and don't suppress their initiative. By doing so, your beloved Leo child, driven by the desire for self-expression and recognition, will reach unprecedented heights.
The Leo Infant
Don't even try to resist it, just take note: with the birth of a Leo child in your home, a little king or queen emerges. Equipped with a solid reserve of internal energy from infancy, they are ready to dive headfirst into the whirlpool of events from day one. And until the little Leo reaches their desired level of independence, they will persistently assert their needs at the expense of their ever-accommodating parents, which is you.
Initially, their irritated cries will become a proven method for the Leo child to capture your attention at any time of the day or night. However, as soon as they find themselves in your arms and have the opportunity to observe the world from their preferred perspective, any trace of a bad mood will vanish.
Nevertheless, there's no need to worry too much about their excessive capriciousness. Just wait until the Leo child learns to crawl and walk, and they will amaze you with their remarkable bravery. Finally gaining the long-awaited freedom of movement, children born under this zodiac sign eagerly explore their surroundings, often making their parents' hearts skip a beat.
Parenting the Leo Child
Naturally active, playful, and smiley, the Leo cub is open to the world and eagerly immerses themselves in its dynamic and vibrant rhythm. At the same time, the Leo child always strives to be at the center of events and stand out from the rest. They don't shy away when all eyes are on them, even when asked by adults to showcase their numerous talents – singing a song, dancing, or reciting a poem.
Do not suppress the Leo child's desire to be a noticeable personality. For them, it is a natural need driven by the desire to showcase their talents generously bestowed upon them. The Leo child is inherently inclined to take action and show initiative, and as parents, your role is to support them in their chosen direction.
Frequently express well-deserved approval, praise, and compliments to your little Leo. They deeply need support and recognition for their achievements, even if they are still quite modest. Without adoration and love, children born under this zodiac sign can become unassertive, suppressed, and even develop complexes.
However, in parenting the Leo child, it is important not to display weakness; maintaining a "golden middle" approach is necessary. Do not indulge their numerous whims and show firmness when they insist that everyone unquestioningly obey them, instantly fulfill all their demands, or buy them the most expensive toys.
Adjusting the behavior of a Leo child without causing harm can be achieved through the power of persuasion. The key is to avoid cruelty, physical punishment, humiliating or offensive words towards them, and never scold the ambitious Leo child in the presence of others. By teaching them to consider the interests and needs of others, the little Lion will grow up to be a sincere, generous, and empathetic individual.
Children born under the Leo zodiac sign are often impulsive and impatient but quickly cool down and are not prone to holding grudges. From an early age, the Leo child is filled with pride and a sense of self-worth. They enjoy being an example for others and strive to meet high standards in everything they do.
Additionally, the Leo child constantly needs vibrant experiences, social interactions, and any interesting events. If they feel sad or bored, the arrival of guests, family entertainment, or attending a lively event will instantly restore their inexhaustible optimism and zest for life.
The Leo Child in Interaction with Other Children
In the company of peers, the Leo child is an undisputed leader who knows how to unite the group, capture attention, set the direction of play, and come up with something new. Other children, inspired by the Leo's courage and dedication, unquestionably accept them as their leader.
However, the leadership tendencies of the Leo child have another side - in moments of vanity, they may demand unquestioning obedience. Therefore, periodically remind the Leo child of the importance of being more considerate towards their friends. As children of this zodiac sign are sensitive to the opinions of others and possess generosity, they strive to take such remarks into account.
The Leo child's friendliness diminishes when they are forced to share their leadership. They can be jealous of others' achievements. In this regard, parents should instill in the Leo child respect for the accomplishments of others from an early age and explain that it is impossible to be the first in everything. When done right, the inherent self-love of the Leo child won't turn into off-putting selfishness but will become a driving force that motivates them to develop and strive for noble goals.
The Leo Child in Education
With a naturally good memory, the Leo child remarkably absorbs school material quickly. Due to their creative nature, children of this zodiac sign usually lean towards humanities subjects. However, because of their innate drive for leadership, they strive to excel in all subjects.
The only thing that can negatively affect the Leo child's academic performance is natural laziness. If perseverance and industriousness are not instilled in the Leo child, they won't exert themselves to acquire knowledge that requires thoughtful understanding. Instead, they will only study what comes easily to them. However, sometimes a subtle hint to the Leo child that they are losing their top position in class can awaken their pride and prompt the careless student to make up for what they missed.
Parenting a Leo child is not an easy task. Focus on developing their positive qualities, displaying both diplomacy and firmness in equal measure. Your patience will be embodied in a proud, responsive, and strong Leo with a generous heart. Trust the Leo child in choosing their life purpose – they are capable of finding their own fertile ground for self-realization. Support their enthusiasm, and they will repeatedly make you proud of their achievements.

More Leo horoscopes: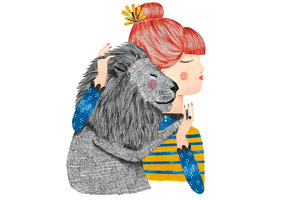 Leo Man
Leo Woman
Leo Compatibility
Leo Child
Leo Career
Leo Love
Leo Lucky Stones
Leo Health
Leo Constellation
Choose a Zodiac sign

Aries

Taurus

Gemini

Cancer

Leo

Virgo

Libra

Scorpio

Sagittarius

Capricorn

Aquarius

Pisces