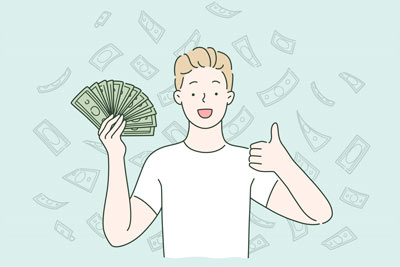 Aries

Taurus

Gemini

Cancer

Leo

Virgo

Libra

Scorpio

Sagittarius

Capricorn

Aquarius

Pisces
February 20 - March 20
Pisces' Planets: ♆ Neptune, ♃ Jupiter.
Pisces individuals are highly talented but impractical. In life, they can either achieve great success or nothing at all. They are devoid of ambition, and fame, money, and power hold little significance for them. It's not surprising that they often struggle to find their path in life and hope to meet someone who can handle all the organizational aspects for them. If they find an impresario or literary agent who can turn their talent into financial success, Pisces can strike gold. However, sometimes they can spend their entire lives waiting for this "genie in a bottle." That's why it is crucial for Pisces, more than anyone else, to learn to be persistent and occasionally swim against the current, against the odds. In such cases, they can achieve great heights.
The delicate nature of Pisces finds its best expression in professions related to creativity. Besides traditional artistic careers such as painter, singer, or musician, Pisces can excel as makeup artists, stylists, designers, hairdressers, or teachers at art schools. Pisces' compassion makes them indispensable in fields related to medicine and charity. Moreover, their innate connection to the subtle realm can find application in mystical practices: many Pisces have the ability to divine and predict the future.
Money is not the ultimate goal for Pisces; it is merely a means to an end. Moreover, it is a means that can do little to enrich their already rich inner world. That's why Pisces are often indifferent to wealth, and if they happen to become affluent, their compassion manifests in generosity and charitable acts.

More Pisces horoscopes: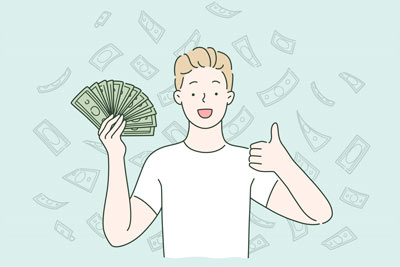 Pisces Man
Pisces Woman
Pisces Compatibility
Pisces Child
Pisces Career
Pisces Love
Pisces Lucky Stones
Pisces Health
Pisces Constellation
Choose a Zodiac sign

Aries

Taurus

Gemini

Cancer

Leo

Virgo

Libra

Scorpio

Sagittarius

Capricorn

Aquarius

Pisces