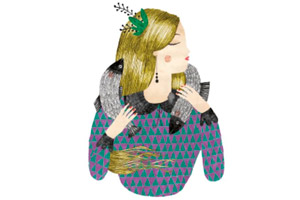 Aries

Taurus

Gemini

Cancer

Leo

Virgo

Libra

Scorpio

Sagittarius

Capricorn

Aquarius

Pisces
February 20 - March 20
Pisces' Planets: ♆ Neptune, ♃ Jupiter.
Dreamy, impressionable, and emotional, the Pisces child is endowed with tremendous creative potential and a rich imagination! Like no other, they yearn for tender and delicate care. By surrounding the little one with nurturing and understanding, you will help them realize and unleash the unique abilities generously bestowed upon them by nature.
The Pisces Infant
From infancy, the Pisces baby possesses heightened sensitivity and outwardly resembles a tiny, endearing angel with a serene gaze. Even at this young age, they exude an astonishing spiritual depth and a keen dependency on the prevailing atmosphere in the home. Wrapped in their swaddling clothes, they pick up on the shifts in their loved ones' moods. Should a Pisces child sense tension or hear unpleasant sounds, they become restless, lose their appetite, and sleep poorly. Even their physical well-being may suffer.
Often, infants born under this Zodiac sign tend to experience nocturnal wakefulness after deep daytime slumber, making it challenging to establish a strict sleep schedule. Simultaneously, slow, soothing music has a deeply relaxing and lulling effect on them.
Raising a Pisces Child
For the most part, the growing Pisces child prefers indulging in dreams of fantastical worlds, almighty wizards, and miracles. They possess an truly tireless imagination and a rich fantasy, to the extent that it might seem as if your little one is detached from the real world. And indeed, that is the case.
On one hand, daydreaming nurtures the creative nature of the Pisces child. Many children born under this Zodiac sign have a remarkable talent for literature, the ability to craft tales and poems. They are exceptionally artistic and enjoy staging home theatrical performances, complete with realistic sets and costumes. Without a doubt, it is crucial to cultivate these abilities in the Pisces child, actively encouraging their artistic pursuits.
However, fully immersing themselves in imaginary worlds, the Pisces child starts believing in them wholeheartedly, occasionally mistaking fiction for reality. If not periodically distracted from their daydreams, the habit of substituting reality can extend beyond harmless fabrications. There is a possibility that over time, they may learn to justify their unwillingness to do something with invented problems and manipulate those around them. Or they may expect life's difficulties to magically resolve themselves without any effort on their part.
Tell the Pisces child that the real world is also full of wonders, discuss incredible scientific discoveries and unsolved mysteries of the universe with them. In other words, strive to develop practicality in them from an early age – initially, Pisces children are not very inclined to solve basic everyday problems.
Indecisiveness and a certain shyness are yet another characteristic trait of this Zodiac sign, so parents of a Pisces child are tasked with a challenging mission – to instill initiative and self-confidence in them. It may take a considerable amount of time, but if you display enough patience, the child will overcome their inherent shyness and believe in the power of their numerous talents.
Furthermore, keep in mind that young Pisces find it difficult to adapt to other people's rules, preferring to live by their own. This is another aspect of your child that should be addressed during their preschool years, as otherwise, the adjustment to the routines of school life may be prolonged. Begin by creating a schedule for them with simple daily tasks and gently insist on following the schedule.
The Pisces child possesses a gentle and sensitive nature. Their well-being is greatly influenced by external factors, and it's crucial to take that into account. This is a unique case where communication should completely exclude any raised voices. Approach their fantastic stories with understanding, become a reliable source of support and guidance, patiently listen to them, and teach them to make independent decisions. The Pisces child should know that they can rely on you for everything.
Due to their impressionability, children born under the sign of Pisces empathize even with characters in heartwarming cartoons. Their compassion knows no bounds, and sometimes they become overwhelmed by concerns over trivial matters. They have an innate desire to help, which is why they selflessly care for pets, younger siblings, and others. Praise and encourage them for this invaluable quality.
The Pisces Child in Interactions with Peers
In a noisy group of children, the Pisces child feels uncomfortable. However, they get along well with cheerful and calm children who share their interests and possess equally rich imaginations. The Pisces child is unlikely to strive for a leadership role but will become a wonderful and pleasant friend, sensitive to others' feelings.
Until a certain age, it's important for parents to monitor their child's circle of acquaintances and protect them from contact with impulsive or aggressive peers. Accidental hurt can deeply wound the young dreamer, who is easily prone to anxieties and fears, and who hides behind an impenetrable mask when faced with life's challenges.
The Pisces Child in Education
The main challenge that the Pisces child is likely to encounter in school is the need to adhere to strict educational rules. During classes, they may instinctively retreat into their own world, but scolding the dreamy student is not advised. A gentle reminder will bring them back from the realm of magical dreams.
With a good memory and quick wit, Pisces students initially feel overwhelmed by the multitude of school subjects. It's possible that you'll need to go through an adaptation phase together until the child becomes accustomed to the daily routine and learns to independently manage their time.
In subjects that stimulate their imagination—such as literature, history, and geography—the Pisces child is likely to become one of the best students. Difficulties may arise with the simplest yet "impersonal" tasks where their thoughts can't grasp onto concrete imagery, such as solving math problems or calligraphy.
The Pisces child's numerous talents can be revealed in painting, music, literature, dance, and acting. Anything that requires deep emotional work is within their grasp. If you teach them to overcome uncertainty and face unfavorable circumstances with resilience from an early age, they will acquire the necessary resilience to achieve success!

More Pisces horoscopes: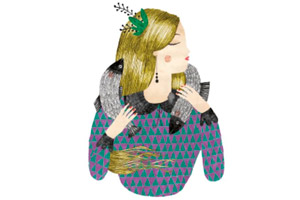 Pisces Man
Pisces Woman
Pisces Compatibility
Pisces Child
Pisces Career
Pisces Love
Pisces Lucky Stones
Pisces Health
Pisces Constellation
Choose a Zodiac sign

Aries

Taurus

Gemini

Cancer

Leo

Virgo

Libra

Scorpio

Sagittarius

Capricorn

Aquarius

Pisces