Aquarius and Virgo Love Compatibility
Aquarius Women and Virgo Man
Love Compatibility Horoscope by Zodiac Signs
Type of relationship:
«Unpredictable zigzags»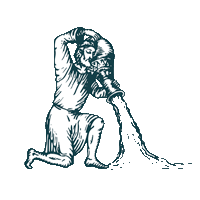 Unfortunately, the future of this union is not always rosy: the Aquarius lady, unpredictable and freedom-loving, and her conservative Virgo man might find it hard to live under one roof. With their strong and quite difficult characters they could find their marriage on the rocks pretty soon.
According to their compatibility chart, it can take the shape of frequent conflicts and mutual bitterness. Aquarius tends to accuse her Virgo man of leading a boring and monotonous existence while he finds it hard to accept her desire to spend a lot of time with her friends. If they value their relationship, they need to accept their partner the way he or she is without trying to change them. If there is someone they need to change in order to save their marriage, it's themselves!
Aquarius Man and Virgo Women
Love Compatibility Horoscope by Zodiac Signs
Type of relationship:
«Brightness and contrast»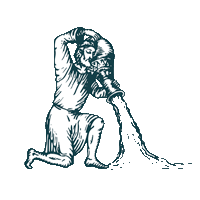 This is a rather rare union. Aquarius' freedom-loving nature can't handle pressure while Virgo wouldn't be Virgo if she didn't nag about his shortcomings. The artistic Aquarius' bohemian lifestyle is a total mystery to the rational Virgo whose life follows a strict schedule.
All these discrepancies may lead to a scenario where Virgo will do her best to change Aquarius for the better while he'll try to escape her pressure and keep out of earshot. Their compatibility chart warns that with time, all this may well lead to a breakup. If they want their relationship to last, Virgo needs to tone her demands down a notch while Aquarius had better learn a few of the basic rules of living under one roof.
More Love Compatibility for Aquarius and Virgo