Virgo and Capricorn Love Compatibility
Virgo Women and Capricorn Man
Love Compatibility Horoscope by Zodiac Signs
Type of relationship:
«Through thorns to the stars»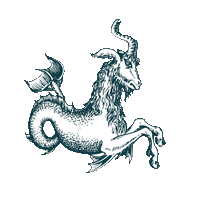 According to their compatibility chart, this is a very strong relationship. It's true that the frugal Virgo and her practical Capricorn man are not eager to fling themselves into a whirlpool of passion, squandering their hard-earned money on extravagant gifts or wasting time gazing at the stars together. The thing that unites them is much more than all of the above: it's commitment, trust and understanding.
Capricorn then can work and build his career, assured that he can return to a well-appointed home, well-bred children and a loving and faithful wife. What they have in each other is love and support, care and friendship as they walk hand in hand ever after.
Virgo Man and Capricorn Women
Love Compatibility Horoscope by Zodiac Signs
Type of relationship:
«Against all odds»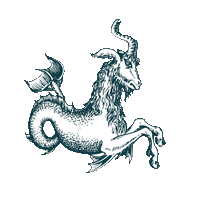 This is quite a common combination and no wonder: Virgo and his Capricorn lady share the same values and philosophies. Both are hardworking and determined and both strive for a strong family. So even though theirs isn't the most passionate of relationships, it includes friendship, compatibility and common interests.
Capricorn admires Virgo's hard work and is prepared to help him advance his career. She can awake Virgo's ambitions which he desperately needs, helping him soar from one height to the next. Besides, the Capricorn lady is an excellent homemaker who makes sure their place is not only well-appointed but also cozy and comfortable.
Heated arguments aren't for them: Virgos prefer an occasional grumble while Capricorn simply bottles it all up. In all other respects they are a virtually ideal couple who have every chance to live happily ever after.
More Love Compatibility for Virgo and Capricorn