Virgo and Pisces Love Compatibility
Virgo Women and Pisces Man
Love Compatibility Horoscope by Zodiac Signs
Type of relationship:
«Denying stereotypes»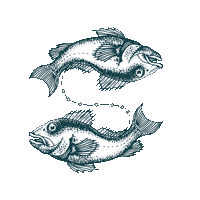 According to their compatibility chart, this relationship has a much bigger friendship potential as the two may become better teammates than lovers. Virgo and her Pisces man can teach each other many precious lessons as they share their work experience and expertise.
But if they start living under one roof, too many things might creep in, threatening to break the demanding workaholic Virgo and her impractical and vulnerable Pisces man apart. Their marriage may become a source of conflicts and misunderstandings that may eventually terminate their union.
Virgo Man and Pisces Women
Love Compatibility Horoscope by Zodiac Signs
Type of relationship:
«Unusual attraction»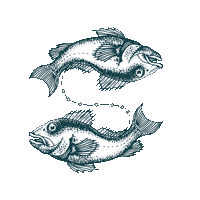 According to their compatibility chart, this strong and near-perfect union often proves to last a long time. The fragile and undomesticated Pisces lady needs to be taken care of while her Virgo man, responsible and hardworking, is able to give her exactly that.
Once Virgo finds his ideal partner in a Pisces, he's quite prepared to do everything to make her happy, loving and taking care of her. He could work two jobs and even do the housework, allowing the Pisces to exercise their artistic side and visit theaters and art exhibitions. In return, his Pisces lady accepts Virgo the way he is with all his fortes and shortcomings. She's exceptionally capable of appreciating both his heart and his practicality (something she's utterly lacking herself), ready to adore him happily ever after.
More Love Compatibility for Virgo and Pisces