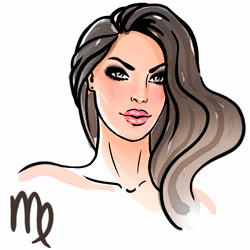 Aries

Taurus

Gemini

Cancer

Leo

Virgo

Libra

Scorpio

Sagittarius

Capricorn

Aquarius

Pisces
August 24 - September 22
Virgo's ruling planet: ☿ Mercury.
"In calm waters, demons dwell," as the saying goes. And it must be added that in the case of a Virgo woman, this proverb carries a more positive connotation. After all, despite her reserved and even shy demeanor, a Virgo woman is willing to make any sacrifice for love! Yes, it's hard to believe when looking at the modest Virgo, but her soul can indeed harbor passions that even the most "fiery" signs could never dream of.
However, it's true that only the man of her dreams, the person she has been waiting for her entire life, can awaken such feelings in a Virgo. When she meets him, she won't even glance at what he wears, whether it's a politician's suit or a construction worker's orange vest. For him, she will move mountains, travel to the ends of the earth, and even, if need be, part ways with her previous family, even though it may be unimaginable for her. Virgo is honest and truthful; she will never sustain the illusion of a family hearth if it has extinguished due to certain circumstances.
In fairness, it must be said that a Virgo woman usually doesn't marry until she meets her prince charming. Marriages based on calculation or even strong attraction are rare for Virgos. Therefore, she more often enters into marriage in her mature years, but it will be a union based on love and meant for a lifetime.
How to Win Over a Virgo Woman
Winning the heart of a Virgo woman is not easy. She must see in you honesty, reliability, and loyalty combined with intelligence, good manners, a sense of style, and the ability to engage in conversation. Virgo will never pay attention to a sloppy or lazy man because she herself embodies diligence and cleanliness.
Furthermore, when interacting with a Virgo, remember the cardinal rule: you must never lose your sense of moderation. She will be easily deterred by your overly animated speech, excessive persistence, or, in her opinion, imprudent spending (even if you spent money on something to please her). In other words, be as restrained as she is and don't hinder her from seeing your true essence beneath the external shell.
Relationships with a Virgo Woman
As a wife, a Virgo woman will gladly take on the lion's share of your shared responsibilities. She is an excellent homemaker, and you won't find a speck of dust in the house. Your socks will always be washed, ironed, and sorted according to their level of wear. During dinner, a Virgo will delight you not only with delicious but also nutritious dishes. And, of course, it would be more than reasonable to entrust her with managing the family budget as not a single unnecessary penny will be spent in vain.
Of course, like all people, Virgo is far from perfect. She tends to grumble, and her sharp critical mind can occasionally frustrate even the saintliest individuals. However, her calm kindness, caring nature, sense of humor, empathy, and wholehearted love make you forget about her minor shortcomings. Treat Virgo's habits with respect, avoid criticizing her (especially in front of others), and respond to her critical moments with good humor. Your family life will transform into a fairy tale where Virgo assumes the role of your guardian angel.
Virgo as a Mother
Virgo doesn't belong to the category of women who have long anticipated the joys of motherhood since childhood. Usually, she has only one child, but she showers that child with all her care and devotion. No, Virgo is unlikely to coo and fuss over a baby; she is a strict and fair disciplinarian. From a young age, her child will learn about independence, responsibility, and orderliness.

More Virgo horoscopes: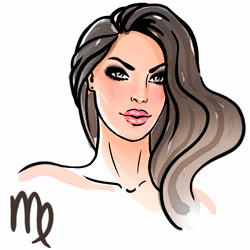 Virgo Man
Virgo Woman
Virgo Compatibility
Virgo Child
Virgo Career
Virgo Love
Virgo Lucky Stones
Virgo Health
Virgo Constellation
Choose a Zodiac sign

Aries

Taurus

Gemini

Cancer

Leo

Virgo

Libra

Scorpio

Sagittarius

Capricorn

Aquarius

Pisces