Taurus and Pisces Love Compatibility
Taurus Women and Pisces Man
Love Compatibility Horoscope by Zodiac Signs
Type of relationship:
«A role model»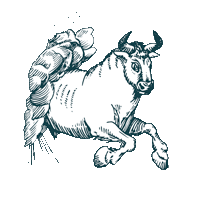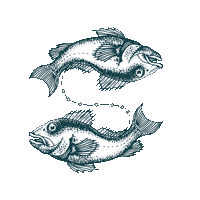 This combination is especially good for Pisces who may find in their Taurus lady the support and understanding they need. She is happy running their home and family (something Pisces loathe doing) and can even earn more than him, supporting both of them.
It's not as if she's perfectly happy with this state of affairs but she can't but admire Pisces' good heart, talent and nonchalant attitude. They also share an excellent sexual compatibility besides many other traits: both love nature and hate arguments which is why their relationship can be strong and lasting.
Taurus Man and Pisces Women
Love Compatibility Horoscope by Zodiac Signs
Type of relationship:
«A dormant volcano»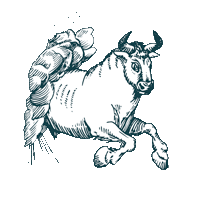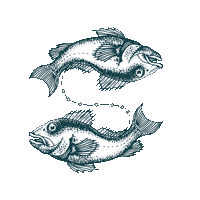 To Taurus, this union may prove fatal. Strong and determined, he risks finding his ideal mate in the fragile and helpless Pisces lady, wishing to spend the rest of his life taking care of her. In her turn, Pisces too may fall for his attraction. But despite the love and affection she may feel for her Taurus, her secrecy may lead to all sorts of ambiguities and understatements that will hurt her man.
Still, it doesn't at all mean they're not meant to be together. Secretive and independent, female Pisces still seeks happiness in matrimony, and the Taurus, in her eyes, is just the man to provide for her and protect her from life's storms. In other words, this is a compatible union that has every chance of lasting, especially if the house-proud Taurus hires a home help. You might say that the Taurus's investment in their relationship is much bigger than the Pisces', but does it really matter as long as they're happy?
More Love Compatibility for Taurus and Pisces